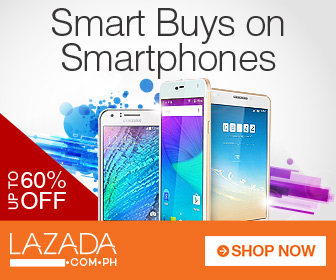 Hello folks,
just recently we had received a request to review Klikmart, also known for Klikmartbackoffice.com or klikmartrewards.com
it is a slow moving networking company but they prefer to call themselves a membership company that offers to earn your money 33.33% weekly!
now thats interesting right? 33% every week?
according to them they were SEC, BIR and DTI registered, but we really know less about them,
now who are they?
Klikmart login site was registered by Rommel Juaton of Balibago Commercial Complex, Sta. Rosa, Laguna, with contact number 09205599183, in February 01, 2015, while the rewards site was created ahead on November 28, 2014, by the same person, although the proprietor is registered in Sta. Rosa laguna they made their main office to be at Kamuning, Quezon city.
KLIKMART is a membership distribution and marketing entity where members will have the access to use KLIKMART'S unique proprietary members rewarding system called buy and earn rewards program. A new marketing technology where the system turn your spending into an opportunity.
"Just buy and earn rewards!"
Mission
To be the best rewarding entity to thousand of consumers worldwide and make difference financially.
Vision
To established a single unified consumer's loyalty reward system where every spending is now more and more rewarding.
offices are listed below:
Mindoro, Bicol, Bulacan, Ilocos Sur, Tanay RIZAL at yung ating pending Lucena City QUEZON PROVINCE branches
What are their

Products

or offer?
The worst thing is that they don't have any product at all, they are only offering an earning opportunity but they don't owned anything or anything to secure your investment, which raise a flag for scam.
They promise to establish a store in the future but promises are just promises and they don't have any existing product for now, so what could you buy if there was no store at all.
There was a comparison about Jollibee and klikmart but delivery is an added service by Jollibee with an existing fast food chain that earns money.
and recently some says that there where actually a store, spa and etc., just so happen that those are not known, and was not branded as klikmart, If that was not Klikmart, then what was that?, remember the legacy group, a big time scam network that started with profiting businesses but proceeded with a pyramiding scam model and keep on promising investors with a high return, additionally, they dont have a secondary license with the Securities and Exchange Commission to solicit investment from the public, and they had an advisory posted in the website of the government. and effective unless lifted by another advisory. but as of now, it seems that the SEC has no plan to waste government fund for idiocy of others and they rather post a warning and let the people be vigilant with their own moves.

the promised outlet had poped out in Sta. Rosa, but it only came after several collecting branches has sprouted across the archipelago, which mean that this store was made only possible after collecting tons of money from so called investors rather called victims, it was just a small fraction to build a store after collecting millions from the public without any permission to the government agencies that protects investors.
things more about them?
as we examine their websites, a lot of its part are incomplete, there was a lot of dead links, and are not worth looking for.
How to join them?
they are offering an investment slot worth 1,500.00 each and a promise to became 2,000.00 with in a period of 2 to 4 weeks, they had a strict rule about multiple accounts and limiting each person with 10 account which would worth 15,000.00 pesos but it was per day, meaning you can invest everyday regularly like giving your money to them daily, but still you can have a single or solo account each day but we guess you wont do right.
they accept payments thru money remittance or in their offices.
According to them, there are 5 ways to earn from their program.
1. Account Maturity or they also called Graduation
now graduation sounds like a school testament of completing a certain degree, but just like how graduation in a school is, they did just like the same, maturity means after 2 to 4 weeks your investment will automatically earn 33% of your investment, remember that the bank rate is even less and even the worst devastated economy will never reach such high interest worth of bond, this company is way more better than any blue chip companies, but remember that when it is too good to be true it is more likely to be a fraud.
2. Kilik and win Bonus (raffle)
for each account will have an entitlement of 10 rounds of clicks, where you had a chance to win, 10K, 100K, and 1Million!!!, their mechanics is very simple, when you were the 10,000th person to do the click you will won the 10K prize and for the 100K you should be the 100,000th person to click it, and as so with 1M!, but this kind of game has something that we dont know, we dont know how the system works and if there will be really a winner with an automated system. even PCOS machine of election is suspicious.
3. Infinite Direct Referral Bonus
in here your direct referrals or your direct invited victims shall earn you 50.00 Pesos per account they had opened and also per every entry they made, if that person is not thinking enough and decided to reinvest 10 slot each day then you earn 500.00 pesos each day for every direct referrals, quite interest right but remember that you are getting paid by the money they had given which marks a red flag.
4. Unilevel Bonus
since they are a mart or a store, like 7 eleven or ministop, or savemore or puregold, you will earn points for every 500.00 pesos worth of grocery item your downline spend of up to 20th level, but the bad thing was they dont have any store yet, so, sorry for this offer.
5. Royalty Bonus
wow, it was like you have writen a book or make an amazing discovery for you to earn a royalty right. but how their royalty works? they just subdivided it from the raffle promo to increase the potential source of income but it was actually part of it, where they said that when you won from that, 10% of which shall be earned by your downlines of upto 10th level, and 5% for 11th to 20th level, but what if they had 100 accounts, then they had earn 100K for your 10K worth of earnings, isn't Klikmart on the losing side here? of course they are but remember that we don't actually know if there is someone out there winning the prize and also that this whole program of klikmart is so fraudulent and unbelievable.
what they said their difference?
but as we see it, they had the same strategy and the bad thing was there was no product at all.

But before we end to the verdict, it was just funny to hear them showing a proof of payment using the company's provisional receipt, it seems like the company doesn't even know who is the one issuing a PR, PR works like an official receipt, and it was issued by the one who's receiving the payment. In this case klikmart issues provisional receipt then they are the one receiving the payment, payment can be proven by a check named after the payee, issuing PR and OR will result into company sales that might trouble the recording of income statement that may lead to tax implications. Are we here to teach basic taxation?
Given all the facts that they had, it is too obvious that they are a
SCAM
, they don't offer anything but an investment that promise a payment even greater than the prevailing rate in the market, the main focus is to invite more people to earn, which makes prove that only the down lines are the one who is paying for the upper line, the promise of 33.33% is actually impossible, they don't have real business to support this and they even encourage people to keep on investing every day. they can actually make you feel you are earning, but the earnings you had was 1/3 of your actual investment, and they will take away your 2/3.
their earning opportunity such as the Unilevel, and Kilik Bonus are no guaranteed at all, while other offers are non feasible.
we does not see anything profitable in this company, nor anything that prove their legitimacy. we conclude therefore that this company is a modus and aims to take away the money of the investor, they promise to set up a mini mart but until now, none has been established, but only offices that collect investments.

Update: SEC released an advisory against klikmart
SEC also give a description of what is a marketing and distribution business is all about, according to them this are goods, ware,, merchandise and any of this kind should be in retail or wholesale.
we warn the public about this
SCAM
and to take a good care of your hard earned money.
note: the kilikmart that has been tackled here was the klikmart rewards in the Philippines, other companies who used klikmart on their brand is different just like how burger king was used in USA and Australia, they were separate and different companies.